Steve Mendelsohn W2ML passed away yesterday morning after battling pancreatic cancer. I mentioned just last week that Steve was inducted into the CQ Hall of Fame. I'm glad he got the news before he passed.
Steve was one of the first hams I met after I obtained my Tech license in August 2007. I attended a Bergen Amateur Radio Association (BARA) club meeting a couple weeks later and upon walking in, Steve's wife Heidi W2MLW was the first person to come up to me. At a break during the meeting, Steve came up and introduced himself and I consider him a friend since that moment. Steve has a long career in ham radio and public service and was tremendously enthusiastic about ham radio and specifically our club. I will miss see Steve at all club events, his sense of humor and enthusiasm.
Here are a few articles that detail his lifetime involvement in the hobby, his 30 years of service in the Navy, his 36 years of being the NYC Marathon Communications Director, and his years of being the NFL Gameday Frequency Coordinator for the NY Jets.
ARRL – Former ARRL First Vice President Steve Mendelsohn, W2ML (SK)
NY Times – After 36 Marathons, One Radio Goes Silent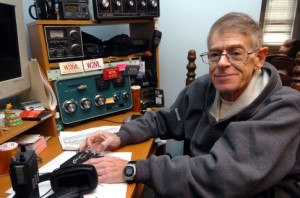 73,
K2DSL